About the TRM4: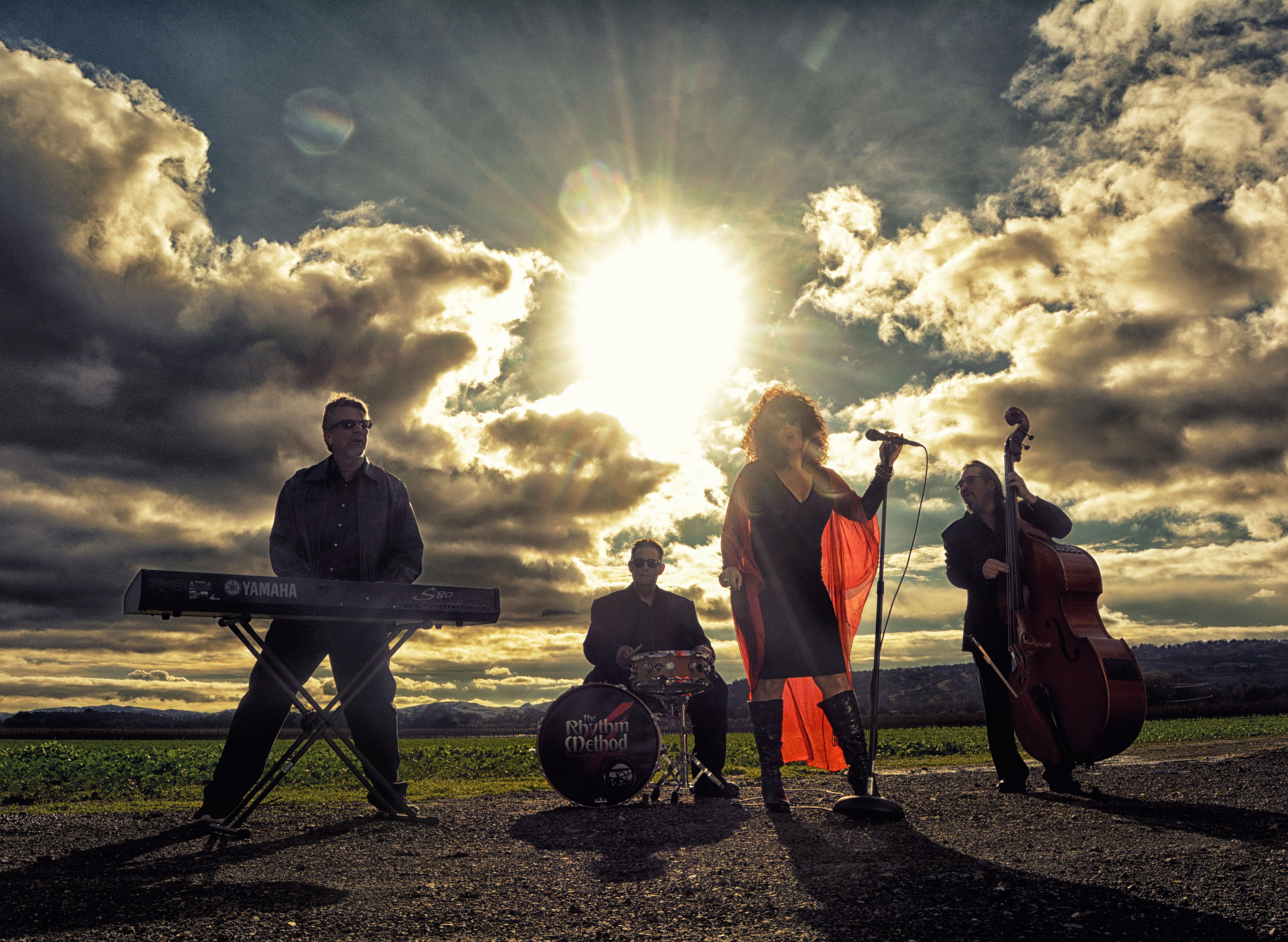 The Rhythm Method 4 (TRM4) is a group of four professional musicians who perform interesting and challenging music that usually contains stylish vocals and elegant harmonies they enjoy and respect. TRM4 is a fan of many different styles of music and live performances will take you on a journey through a wide range of music.
Extremely fun and challenging to see what 3 voices and 3 instruments can do!
Chris Holmes: Keyboard and Vocals
Rob Lopez: Bass and Vocals
Keith Vaughn: Drums and Percussion
Ke'Lee Marie Bordeaux: Vocals
Chris
is a skilled composer, session recording artist and musical director, whose keyboard and vocal talents are known for their spontaneity and tasteful creativity. He is a fan of classical, jazz, bluegrass, folk, Motown, gospel, rock, and blues. Chris has composed, recorded and performed music with Laserboy, Workforce, and Loca Mota and is a founding member of The Rhythm Method 4.
Rob 
is a passionate vocalist
and bassist. He has performed in many northern California cover bands over the years such as Amperage, Euphoria, The Heat,
Eclipse, and The Visitors. He lived in L.A. during the mid-80's where he composed and performed music in Census, a progressive rock band. Rob has provided vocals and bass on recordings for Loca Mota (Don Fox) and Magellan (Trent Gardner) and currently shares his bass and vocal talents
with The Time Bandits.
Keith
is an incredibly dynamic drummer/percussionist who can play virtually any style of music. The list of performers and artists he has worked with continues to grow.  The list is quite extensive and includes Papa Jo and the Bouncers, the Real Imposters, and the Uncorked Blues Band just to name a few.
A quick shout out to our former guitarist, Eddie Janssens, for making the Keith connection!
Ke'Lee
is a stellar singer, and just like her favorite musician - Phil Collins, she writes, produces, and performs with passion. She honed her considerable vocal skills while working with her group Midnight Mary and later NVUS with the late, great, drummer/vocalist Bill Mason. She sometimes sits in with many other bands but is probably best known for her amazing performances with The Time Bandits, a nine piece R&B/Rock horn band that is well known in northern California. Ke'Lee joined TRM4 in December of 2013.
As someone mentioned to Chris after a recent show,
"You guys were good before, but Ke'Lee elevates it to another level."
... We couldn't agree more!
We hope to see you at our next show! - Chris, Rob, Keith, Ke'Lee